Out and About
L had a little lamb.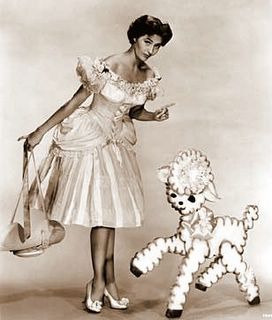 It was quite tasty too.
In fact, I had a little lamb at the
Athenian Garden
with John, Sherry, Bill, John and Ivy. Sherry, who's a vegetarian, said I should have ordered the baby lamb on a bed of veal surrounded by orphaned ducklings. I said she should be glad we were eating Greek, as I had tried for reservations at Fred Fleming's Barbeque, Sonny's Pit Barbeque, and Marge's Meat-O-Rama-- all to no avail.
Drank a bit of sangria. Discussed homebrewing, ham radio, gay nightclubbing, art, the Hub, the trouble with dating, karaoke, film festivals, architecture, people we don't see anymore and CB radio. Amused ourselves for a little while by giggling over Sherry's old CB handle in the 1970s: "Hubba Hubba"
Later popped on over to the Red Cross Benefit art show at the Vitale Gallery, which also had a band and a bachelor/bachelorette auction (Valerie looked quite sassy with red hair, a red dress and screaming red lipstick). As usual it was quite hot and featured many charming tattoos. Finally met *rachel of
Midnight Culminations
, who was there with Mark Michaels. Saw a few other artists: Jane and
David Williams
,
Frank Strunk
,
Bask
, etc. Met my new hairdresser and his boyfriend too.
Oh this is a boring post.
Joined MySpace this weekend. Promptly erased all my friends accidentally then had to re-add them one by one. At least my spastic flair for errors is consistent. I added a couple of pics there and decided to post them here as well since people keep asking what sort of art I do:
They're really derivative, but there you are.